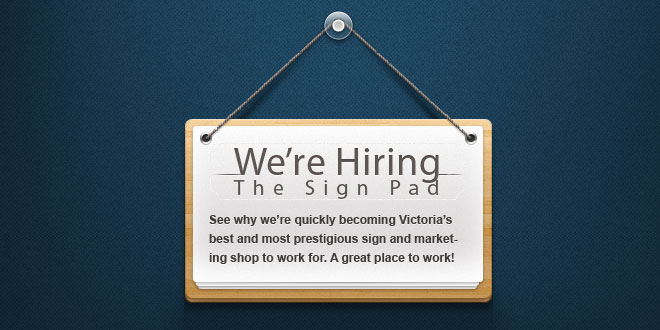 We're hiring! Full time graphic designer wanted
We're hiring! We are looking for a full time graphic designer to join our growing team. We have been steadily growing since our launch in February of 2012, and have quickly established ourselves as Victoria's go to business for quality vehicle wraps, and business marketing. Interested in joining our team? See what the position involves.
View the full job description here
Interested in applying? Please fill out our application form, or email office@thesignpad.com.