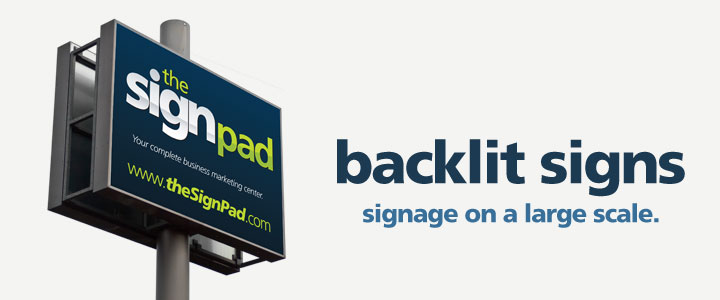 Backlit and large outdoor signage:
Backlit (plexiglass or lexan) signs guarantee that your customers will see you in the day, night, rain or shine. These large format signs are often the first way that a customer will find you as they are driving and looking for your brand or logo. You want something that is going to stand out.
TheSignPad provides installation, design and maintenance of out door backlit signage. Give us a call today and see what we can do for you.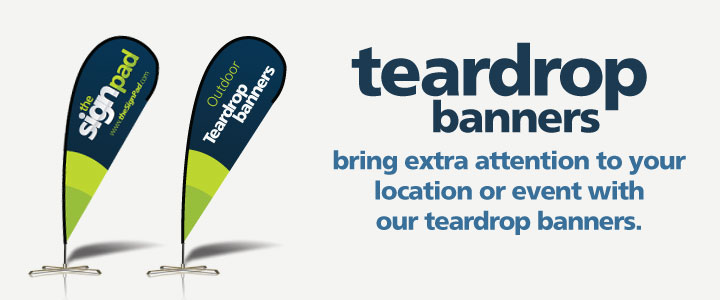 Teardrop Banners:
Our teardrop banners are a huge hit for event promotions, or to bring added attention to your business. Their unique design, shape and size make this type of outdoor signage stand out from anything around it, making sure your business gets noticed. Create several of these each with a different message or service of yours. Here are some distinct advantages to our teardrop banners:
Portable
Easy take down and setup
Resistant to wind (sway with wind direction)
Eye catching shape will make your message get noticed

Monument Signs:
Need to make a big impression? Our monument signage is the perfect focal point for housing developments, complexes, business parks, golf courses and more. We work with you to help develop rich looking signage using a variety of materials from granite and marble, to aluminum or plastic.