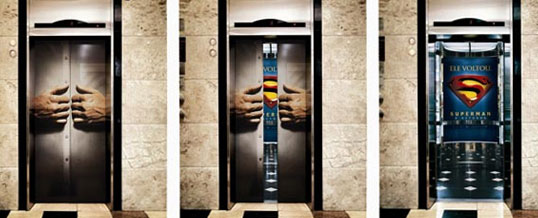 Floor & Wall Graphics – Get stomping on this market
Floor graphics are a great way to create a unique and eye-catching advertisement.  With a wide range of uses from recreation centers and shopping malls to corporate offices, their use is only limited to your creativity. Check out some of the creative uses below to help spawn some of your own unique ideas!
If you haven't already noticed, floor graphics have been taking off in huge strides over the past several years. They offer a relatively inexpensive way to advertise your brand, especially versus traditional media such as radio and TV. When people are walking, it is natural to look where they are going, so when someone's eye catches something irregular on the floor, the natural response is to look at what they are stepping on, giving your brand or advertisement quick viewing.
Nearly all floor graphics are created using an adhesive backed vinyl, with a protective laminate over top to prevent damage and allow for longevity. A typical floor graphic should last upwards of 6 months or more depending on traffic and environment. Some over laminates provide more anti-slip features than others. Ask a SignPad representative about some of your options if you are interested in developing floor graphics.
Floor graphics have many different applications. Using the correct media, you can apply them to outdoor concrete sidewalks, indoor sealed concrete floors, as well as wood and other standard floor surfaces.
Let's take a look at some creative floor graphics to help inspire your own designs and ideas.
#9 – Pepsi Floor Graphics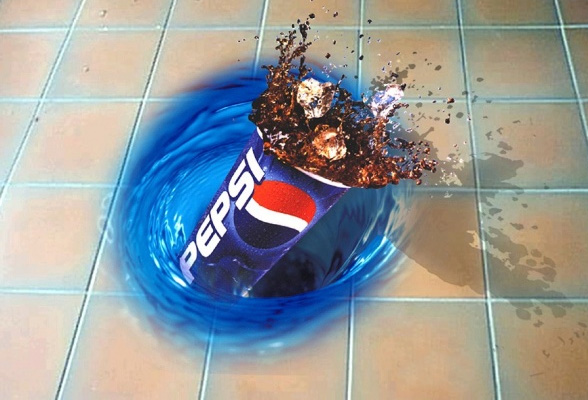 Starting with a simple example, let's take a look at this Pepsi floor advertisement.  Although very simple, it has the added effect of being more than just a simple floor advertisement.  It gives the perception of depth.  According to European Sign Magazine, Pepsi rolled out floor advertisements similar to this across 55 stores, and showed an increase in brand awareness from 33% up to 58%.  Something to give thought to when considering adding a floor advertisement in your store?
#8 – Thai Massage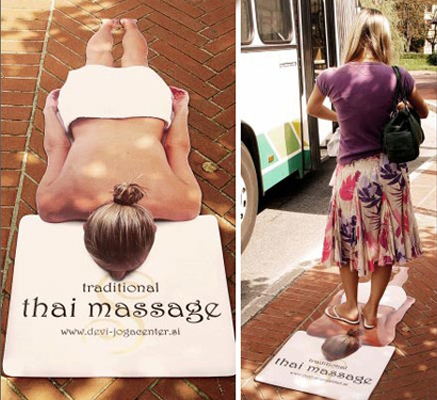 Creating outdoor floor graphics, either in front of your business or close by, can see great return on investment.   In this case of a traditional Thai massage, one would be hard pressed not to notice the advertisement
#7 – Large indoor "Flee" advertisment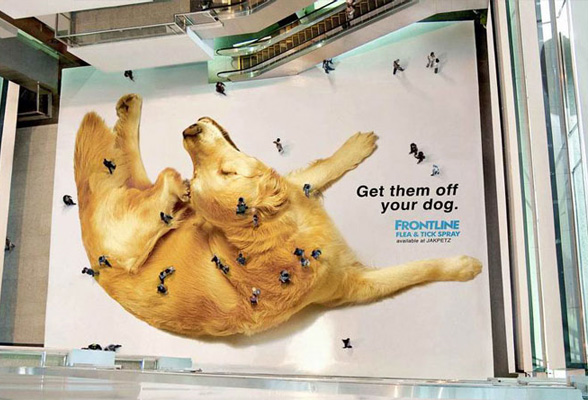 This is a very creative example of using a mall floor and multiple level building to illustrate your message.  The ad, for Jakarta's pet emporium JAKPETZ, promotes Frontline Flea and Tick Spray with the slogan 'Get them off your dog.'  So why pursue such a large and different advertisement?  Simple, people will take notice.  Not everyone may have such a large budget to put towards an ad like this; the key point in this example, and most of the others, is to get creative with your advertising environment.
#6 – Pantene Pro-V Shampoo and Conditioner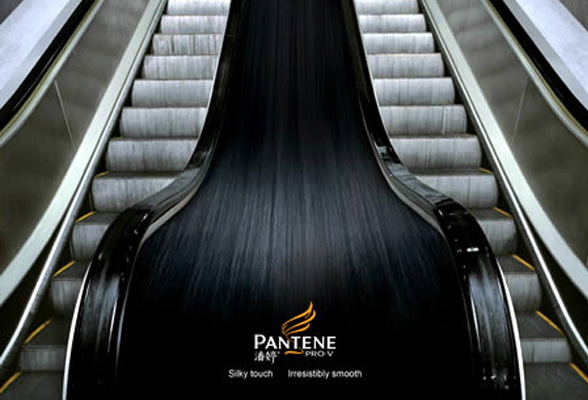 This is another great example of using a normally bland and predictable environment to create something unique.  While not every location may be perfect for your product or service, thinking outside the box can help spawn new ideas.
#5 – Stair and Floor graphics combo

Moving beyond just the standard floor, using stairs and escalators is a great idea to captivate people's eyes even when they aren't looking straight down.  Often stairs are near the front entrance of buildings, which gives you a chance at advertising to nearly every individual entering or exiting that particular complex.
#4 – 2012 Movie Advertisement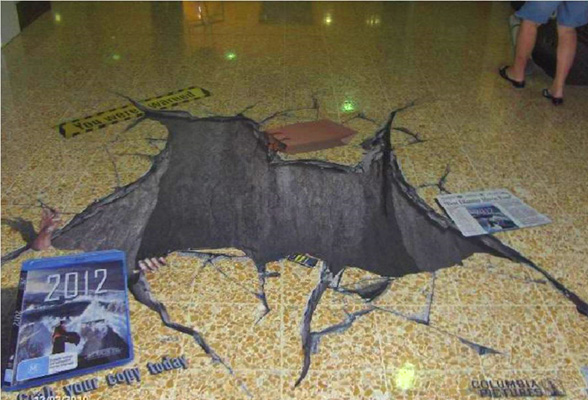 Giving a 3D look and using depth perception can really help your advertisement stand out.  More and more companies are beginning to take this approach to floor advertisements.  Give it some thought when considering your next design.
#3 – Morning Alarm for Maxwell House Coffee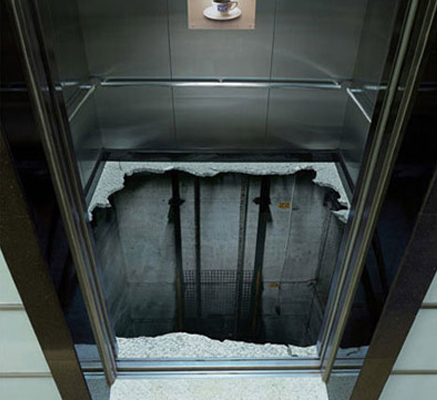 This ad won an international design award for "Best Use of Ambient Media: Large Scale."  This floor graphic was designed by Ogilvy Beijing of China for Maxwell House Coffee.  The principle behind the advertisement was to mimic the effects of drinking a cup of their coffee.  In other words, to "shock awake" individuals as they opened the elevator door.
#2 – Superman the Movie Ad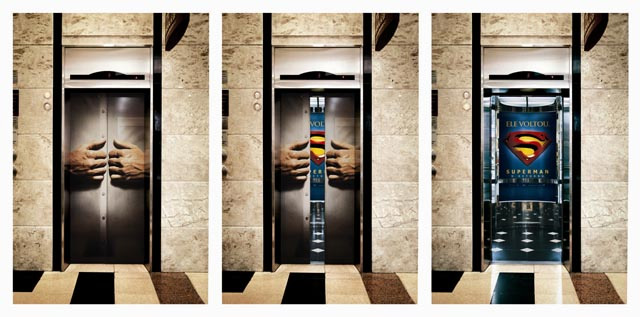 Another example of a creative use of advertising in elevators.  This advertisement was used during promotions in the United States for the launch of the Superman Movie.
#1 – Elevator Explosion Floor Graphics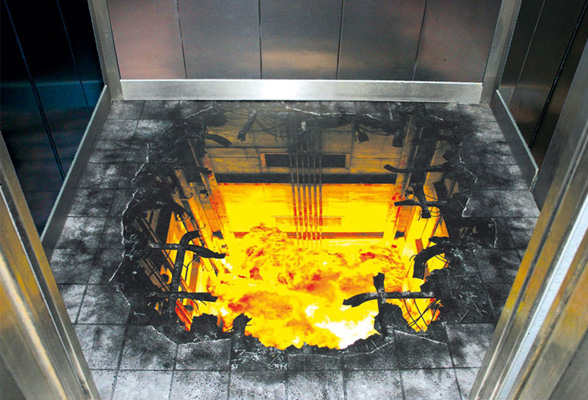 One of the themes you've probably noticed a lot is using a 3D perspective in floor graphic design.  This usually works in the form of designing a hole in the concrete, or something equally different.   Design techniques like this will help grab the viewers' attention just a little quicker than a standard floor or wall graphic.
[box type="info"]Have we piqued your curiosity on floor and wall graphics? Contact us to find out what kind of floor or wall graphics we can design for you![/box]