We're currently updating our Case Studies page. Please check back soon!
Alpine Group and the Scrappy Logo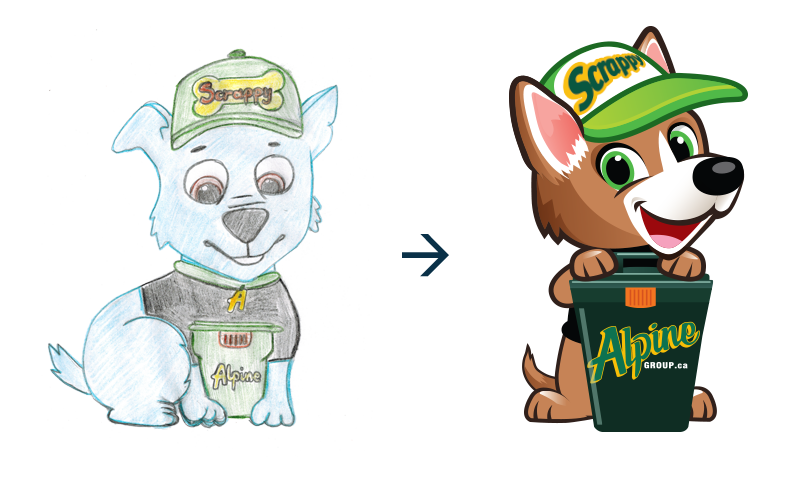 Alpine Group was beginning their new kitchen Scraps program and needed a way to display this on their existing fleet of dump trucks. No longer would kitchen scraps be going in with regular garbage, they would be placed in a green bin and disposed of separately. Alpine needed a way to showcase this new program to existing customers, and the idea of using a mascot was born!
We took their initial sketches and ideas and transformed them into the finished logo / concept you see on all of their print / advertising mediums.
Horizon Contracting – Full Re-brand starts with a logo

Tim came to us looking to change the image of his construction company, Horizon Contracting. Their business consists of developing custom homes and commercial construction projects, a very competitive industry no matter your location. Horizon had its existing logos and branding for some time, and needed a face lift. We came up with a powerful blue / orange combination to help Horizon stand out in a sea of competitors.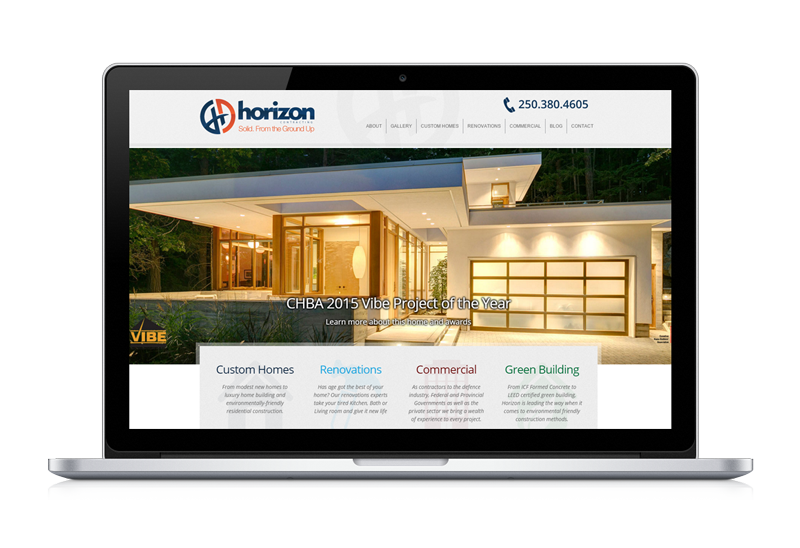 Website Development
We developed a fully responsive website for Horizon Contracting based from the logo / branding documents and guidelines we established. The prime focus of the website is to display the quality and workmanship of the projects Horizon Contracting is involved with. From some of their CARE award winning homes, to stunning commercial and residential renovations, all of it is displayed in an easy to digest manner.
Portable Jobsite Signs
Horizon can be working on a variety of different jobs at any given time. They needed a way to show-case their projects to the public, yet be able to move their signs from site to site as needed. We came up with a portable site sign that allows them to easily move them where necessary. They can be hauled in the backs of trucks from jobsites without having to remove them from concrete bases or unscrew bolts from construction hoarding.