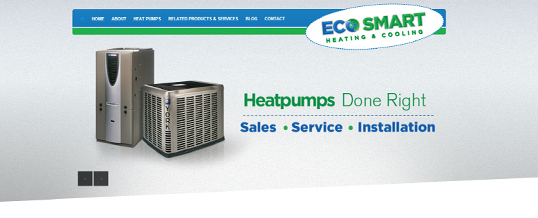 Launch of Ecosmart Heating & Cooling website
We have been working closely with Dale from Ecosmart Victoria to launch a new Heating & Cooling brand. We developed not only a logo and branding, but his vehicle wrap and website. Other aspects of the branding development include printed materials, business cards & more.
You can find out more about EcoSmart Victoria by visiting their heat pumps victoria website. We also worked closely with Tom McNamara from Mcnamara communications in developing content for the site.
Are you following us on Facebook yet? Find us on facebook.com/signpad for more frequent showcases and ideas for your business!