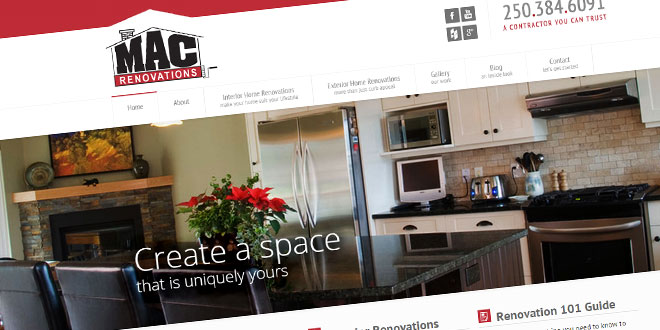 New website for MAC Renovations
We're excited to release the new website for MAC Renovations. Blaise and Ed tasked us with the challenge of coming up with a site that met some of the criteria their sales staff needed.

Take a look at the new site. www.macreno.com
They needed a site they could quickly refer to when doing site visits with potential clients. That means a site that loads quickly and properly on all devices including iPads, phones and desktops. Once more, they also needed a site that could effectively convey some of their core messages surrounding the way they move through the renovation process. We collaborated with Tom McNamara in order to put together the content for the new site.
We're all thrilled with the way the new site turned out!