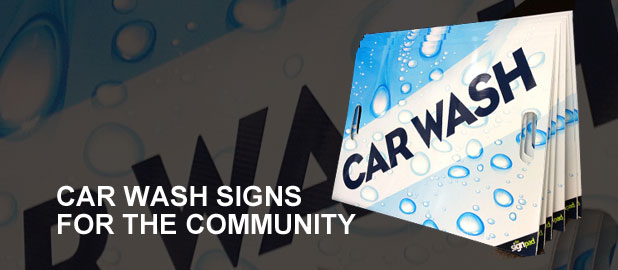 Free Car Wash Signs for the Community
A great little initiative we started back during our first year of opening. We realize tons of local clubs, charities, high schools and other organizations often hold car washes through out the Victoria community. Often time they make last minute signage to bring in traffic. Why not use these great looking and eye catching signs from The Sign Pad! Many organizations have hit the sidewalks of Victoria with our signs. How does it work? Simple, you come by our store with information about your organization, Valid ID and we loan the signs to your for a specific day. Once you are done, you return the signs at absolutely NO COST to you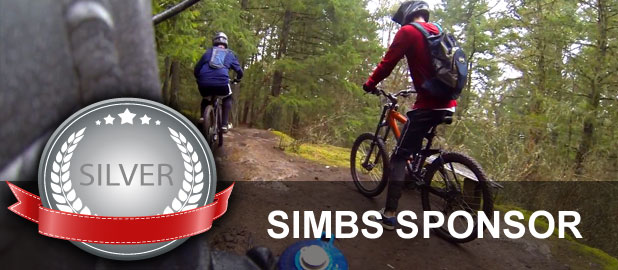 Hartland Mountain Bike Trail Signs
As you may know, Greg and Lyle are avid mountain bikers who often visit some of the local trails. They recently noticed the trail marking signs at Hartlands Mountain Biking trails were in need of upgrade, and also needed many new signs to mark trails which have been created over the years. We are currently partnered up with SIMBS (South Island Mountain Bike Society) to help create, manufacture and install new signs through our the entire CRD / Hartland Trail areas. We will post more pictures as they become available!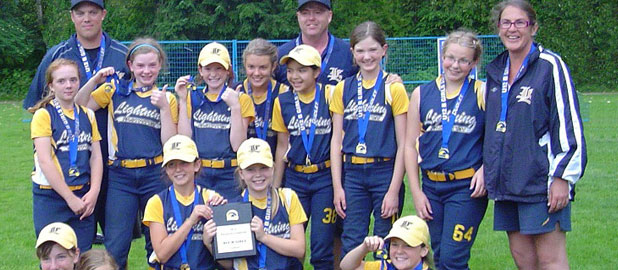 Langford Minor Fastball
Participating in sports and other activities is an experience every kid should get to enjoy. We are proud to sponsor Langford Minor Fastball with signage and various other promotional related items. Langford is a fast growing community and we're extremely proud to support Langford Minor Fastball.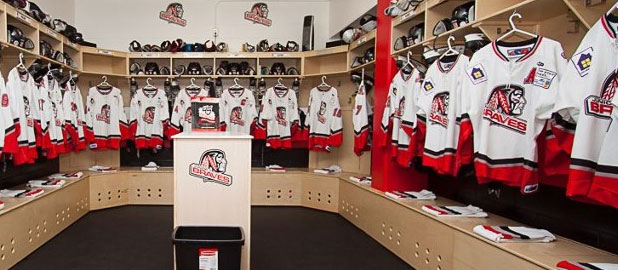 Saanich Junior Braves
The Saanich Junior Braves are a local hockey team based out of Pearkes arena. They are a hot bed of local talent, even having several alumni who have made it all the way to the NHL. We're pleased to help do our bit for these talented local players by providing signs and various other promotional related products.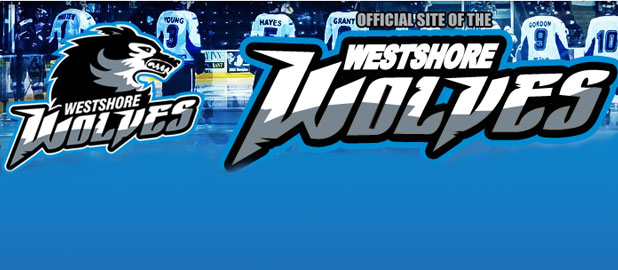 Sponsorship of the Westshore Wolves
We currently provide a variety of different signs and other promotional products to the great team and players of the Westshore Wolves. The Westshore Wolves play out of the Bear Mountain arena located near the Juan de Fuca Rec Centre. Just a stone's throw away from The Sign Pad building!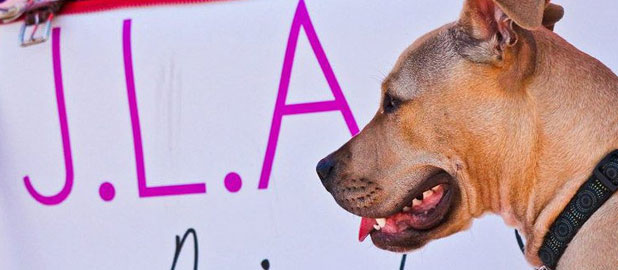 Pet-A-Polloza by Just Love Animals Society
Many of our staff members are pet owners, and it's amazing just how much we love our animals. We're pretty sure everyone can agree that your pet is a full on member of the family. Pet-A-Polloza is put on by the Just Love Animals Society who raises money for animal welfare issues on Vancouver Island. They do a fantastic job, and we are so happy to have provided signs for the event. Keep up the great works guys / girls!
Signs & Donations to other great organizations:
We also provide signs, promotional products and donations to these additional organizations and causes:
Mercy Ships
Mosaic Learning society
2012 Military Police National Motorcycle Relay Ride